Let's make your sustainability
journey together.
Welcome to Hållbart by Skalare
- your sustainability consultant
At a time when the world is changing rapidly and major trends such as climate change, urbanization and globalization affect organizations, with new demands and expectations on sustainability, corporate responsibility (CSR) and transparency it can be time-efficient and safe to get support from a sustainability specialist.

I offer consultancy services, workshops and lectures in sustainable business and operational development. A reliable and committed partner with specialist expertise and solid experience who guides you in the sustainability jungle. And who dares to challenge your organization to find new ways and solutions. My business idea is to create value for you as a customer while contributing to a better world. I have my base in Malmö/Lund, Skåne, Sweden, but I'm happy to take assignments anywhere in the world.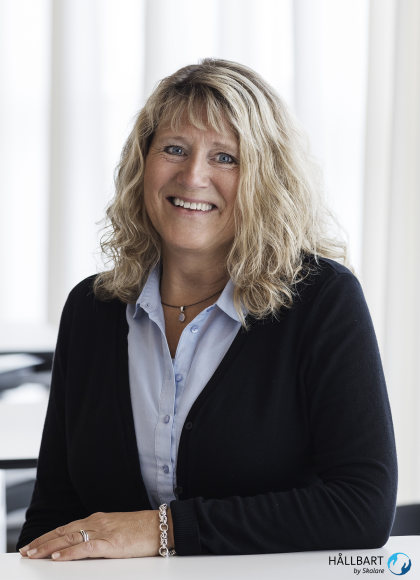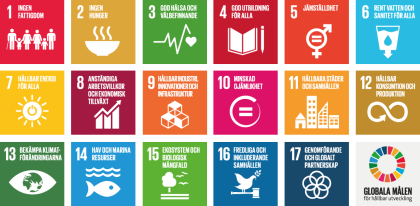 I offer inspirational lectures, workshops and strategy support to help you integrate Agenda 2030 and the Sustainable Development Goals (SDGs) in your strategies and operations.
Sustainability Counseling & Coaching
Do you need an advisor or coach who can support you on sustainability issues? I can support you with everything from strategic support in decision-making, governance and risk management to issues of a more operational nature. It may be a fixed number of hours per week or month for a shorter or longer period.
Consultant on Site & Interim Manager
Do you need an interim manager, temporary sustainability expert, specialist, project manager, communicator or just an additional resource in your organization? Hiring me can be a safe and efficient solution. I can cover everything from a few hours a week to full-time on-site with you for a shorter or longer period of time.
A successful strategy embraces challenges and factors from the surrounding world, the impact your business has on people, the environment and society, as well as stakeholders' expectations and demands. Based on your business targets and direction, I support you in the process of formulating and implementing a value-creating strategy that addresses the opportunities that an increased focus on sustainability can generate. Here are some examples of services:
Strategy, policies and targets
Business intelligence, GAP analysis and benchmarking
Diversity Management
Stakeholder dialogues and materiality analysis
Sustainability Risk Management
Sustainable supply chain
Choice of frameworks & guidelines
I support you in choosing a framework that corresponds to your ambition in sustainability. For example, the UN Global Compact, ISO 26000, the Sustainable Development Goals and
Agenda 2030, Global Reporting Initiative (GRI), etc.
Reporting & Communication
By reporting and communicating your sustainability performance in a transparent, balanced and comparable way, you can create value and build credibility. A good foundation for building long-term relationships with customers and other stakeholders.
I offer the following support and advice based on your needs:
Sustainability Reporting according to legal requirements
Sustainability Reporting according to GRI Standards
Communication on Progress to the UN Global Compact (CoP)
Reporting of Sustainable Development Goals and Agenda 2030
Communication support
The basis of responsible communication is that the content should be genuine, relevant, balanced and clear to the recipient. If you fail and the recipient does not understand or become interested in what you say, your message will be lost and will not add value. I offer support with:
Communication strategies / plans
Communication activities
Text production
Does your organization work with Agenda 2030? Then you are in good company with many other organizations. There are well-founded benefits of integrating Agenda 2030 and the Sustainable Development Goals in the organization's strategies.
I offer inspirational lectures, workshops and strategy support to help you integrate relevant parts of Agenda 2030 in your strategies and operations.
I am part of the global network of TeachSDGs educators.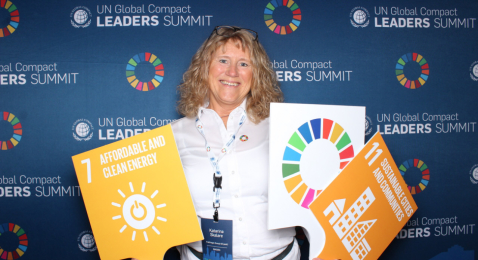 In September 2017 I participated in the UN Global Compact Leaders Summit in New York. The meeting was about Agenda 2030 and the Sustainable Development Goals.
Knowledge and insight are important components for achieving results, creating value and contributing to sustainable development. I offer training, workshops and lectures based on your needs:
A changing world: social challenges and development, mega trends, Agenda 2030 and its impact on organizations and leadership
Sustainability Management
Diversity Management
Business ethics, culture and values
Business and Human Rights
Sustainability Reporting - legal requirements / GRI Standards
Sustainable Supply Chain
About Hållbart by Skalare
I am a sustainability specialist, inspirer and
'geek' who followed my dream and founded my own company. Hållbart by Skalare is a consulting company focusing on sustainable business solutions and operational development.

I have long experience of successful and value-creating strategic and operational sustainability work from several sectors, companies, publicly owned organizations and non-profit sectors.

My mission is to support you as a customer, deliver value and at the same time make the world a better place.

I deliver solutions based on your needs.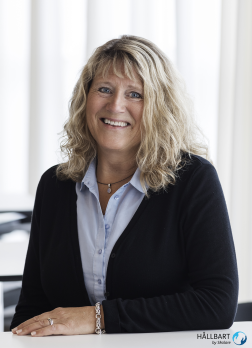 Photographer: Mads Armgaard
Sustainable Business & Operational Development
Katarina Skalare
Tel: +46 738 131516
E-mail: katarina@hallbartbyskalare.se
Corporate Identity number: 559143-3270
Holds F-tax and has liability insurance